Our Pastor & Church Leadership
Elder Victor Lackey, Jr.
Elder Victor Lackey, Jr. has been anointed by God to preach the gospel of Jesus Christ in a simplistic and exciting manner. He is the 1st born son of Elder Victor Lackey, Sr.(deceased) and Deborah Lackey. God blessed Elder Lackey to attend Georgia State University where he pursued a degree in Early Childhood Education because of his love for learning and zeal for helping kids to reach their full educational potential.
On May 27, 2000, Elder Lackey married his high school sweetheart, Natasha Y. Derricho. From their union, God blessed them to raise five beautiful children, Victor, III and Kayla Lackey (biological children), and Drentavious Tiller and Shequila and Jaymon Maddox (niece and nephews).
Victor was called to the ministry under the leadership of the late Bishop Marshall Carter at the age of 18, serving faithfully as a minister and personal adjutant to Bishop Carter until he was elevated to the Eldership in March of 2000. After the passing of Bishop Carter in 2003, Elder Lackey was elected by his peers to serve as Youth Pastor at the Lynwood Park Church wherein he served diligently for seven years (2004-2011), affectionately gaining the name, "Mr. Excitement" because of his exuberant style of preaching. While under Pastor Reese's leadership, Elder Lackey served in various capacities including Minister of Music, praise and worship leader, Choir Director, and Associate Pastor where he truly began to understand and embrace the concept of being a servant-leader.
After his return back to the Lynwood Park Church in January of 2018, he was also elevated to the Georgia East Jurisdictional Youth Director and South East Regional Youth Director for the United Churches of God in Christ. In May of 2019, God saw fit to elevate Elder Lackey to the office of the Interim Pastor of the Lynwood Park Church where he was officially ratified by the members of ministry as Senior Pastor in December of that same year.
Pastor Victor Lackey, Jr. operates with one simple principle in mind found in Galatians 6:1: to Reach the lost soul, Restore the hurting soul, and Revitalize the dormant soul in Jesus' name.
Elder Lackey is living the mandated charge that God placed on his life in accordance with his personal prayer:
God, give me wisdom that I may gain understanding.
Understanding that I may learn to love.
Love, that I may have compassion.
Compassion, that I may help Your people.
In Jesus' name. Amen.
Meet The Team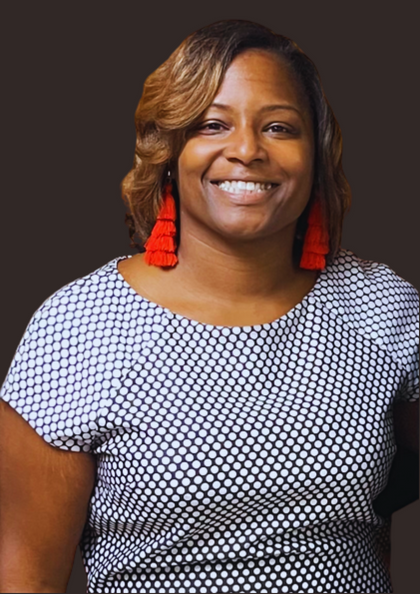 Natasha Lackey, First Lady